AVIAN RESCUE & ADOPTION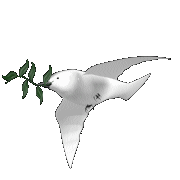 ~Blossom Bridge~Thomas Kinkade
If you cannot for any reason keep your pet or breeder birds, please check out the following rescue organizations.
Parrot Education & Adoption Center X Hookbill Haven X Bird Sanctuary
Bird Placement Program - Refuge & Bird Care Services
Exotic Bird Rescue Ring X Homeward Bound Birds Ring Index
The Gabriel Foundation X National Pet Bird Rescue Network
The New World Wide Lost & Found Bird HotLine
New England Exotic Bird SanctuaryNew England Exotic Bird Sanctuary X Tucson Avian Rescue & Adoption X The Oasis X West Suburban Humane Society Links
New England Exotic
If you are concerned about whether or not you should be finding a new home for your bird, or if indeed you have decided to do so, but are concerned about finding it a GOOD home, or just want 'to talk,' please feel free to e-mail me ... Even if I can't personally keep a rescued bird, I have on many occasions found good homes for them or can you help a non-profit parrot adoption foundation to place your bird for you. If I am able to place a bird / parrot, I will pass along the new owner information to the former bird owner, so that they themselves can ascertain that the bird is well taken care of -- and also for my own reassurance that the former owner KNOWS that NO money has been exchanged for the bird. My primary goal is the wellbeing of our birds -- not making money off them.

This Java Applet Banner will run continuously,
displaying the 13 Missing Children Alert Cases.
Clicking on the photograph will bring up the
Alert Page with more information, and the ability
to print posters. Clicking on the Yellow Marquee
Message will connect to the NCMEC home page.

Lost or Found a Bird? Contact the Bird Patrol