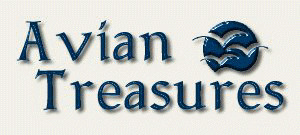 Gee, guys ... These gyms are a bird's
DREAM COME TRUE!
PlayBird Gyms shown with birds and optional toys are not included with purchase. Actual designs may vary slightly.
COOL Playgyms for LARGE BIRDS
Macaws, Large Cockatoos, etc.
1 1/4" and 1 1/2" mixed perches.
COOL Playgyms for MEDIUM-SIZE BIRDS
Amazons, African Grey's, etc.
1" and 1 1/4" mixed perches.
COOL Playgyms for SMALL BIRDS
Goffin's, Severe Macaw, etc.
7/8" & 1" mixed perches
COOL Playgyms for LITTLE BIRDS
Lovebirds, Cockatiels, Conure, Quakers, Budgies, etc.
mostly 5/8" and 3/4" mixed perches