IDENTIFYING A POTENTIALLY SICK BIRD
GENERAL BIRD SAFETY TIPS - DANGERS / POISONING RISKS
A STRONG IMMUNE SYSTEM - IMPORTANT IN FIGHTING DISEASES
GOING TO THE VET / MEDICAL INFO
DO-IT-YOURSELF DISEASE / SEX TESTING

SUMMARY OF / IN-DEPTH INFORMATION OF BIRD DISEASES /
HEALTH PROBLEMS, RESEARCH, ETC.




IDENTIFYING A POTENTIALLY SICK BIRD
Birds are excellent 'con-artists' when it comes to hiding disease. They have to be, because -- in nature -- 'looking sick' means attracting the attention of predicators who are looking for easy prey.
However, there are signs that help in assessing if a bird has a health problem. Such as the following:
1. Being lethargic, prolonged periods of being fluffed up, excessive sleepiness, change in personality (quieter, less vocal), etc.
2. Signs of drowsiness, or even bad breath can be an indicator that something is wrong.
3. Changes in feather condition or failure to replace old feathers.
(Note that broken feathers are not a sign of disease. Feathers do break at times, especially in clumsy youngsters / chicks. The feather condition of baby birds / recently weaned birds is also usually not as good as the adults'. Anybody who handfed baby birds knows how easily they get themselves 'into trouble' and how often they dirty themselves. However, there is a difference between 'deformed feathers' and 'broken/soiled' feathers that you should take note of. And of course, a 'not so perfect' chick should mold to show a good plumage. If it doesn't, there may be a problem.)
4. Sneezing, coughing (clicking sound), difficulty in breathing, discharge from nostrils.
5. Weight loss (i.e., prominent breastbone).
(Note that in most birds you will feel a breastbone. Especially young birds may not have developed all their muscles yet. The difficult task is to assess how prominent the breastbone is ... I personally like to 'fatten' my birds up so that you can feel" good flesh around the breastbone. )
6. Eye discharge, crusty or swollen eyelids. Eyes appear cloudy or bulge.
7. Loose droppings, or droppings that contain undigested seeds. Also change in color of droppings (please see Evaluating Bird Droppings or Poopology for details).
8. Seizures, circling, paralysis.
9. Growth/tracks/white crust around beak.
10. Swollen joints, deformities of wings, toes, legs. Favoring one leg over the other. Not holding wings the same way.
Identifiying Sickness in Eclectuses
Wet Vents in Finches

Your Bird's Physical Exam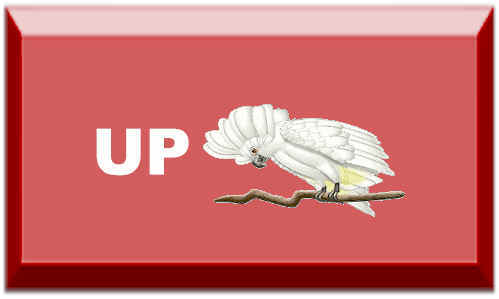 GENERAL BIRD SAFETY TIPS - DANGERS / POISONING RISKS

A Practical Guide To Disinfectants

Food We Shouldn't Feed Birds
Toxic Plants

Safe Plants

Toxic Plants & Foods

Dangerous Foods
Non-Toxic Branches & Plants

Toxic and Non-Toxic Plants
Teflon Kills Birds

Teflon Poisoning!

Put-It-Together-Yourself First Aid Kits

Ordering First Aid Kits

Please be aware that products such as Glade Candles and Febreeze have also been linked with bird deaths.
I would recommend not using any deodorizers / sprays of any kind around your birds.

If you know of any special risks to our feathered friends, please contact me!
Info on Antibiotics
Bird Safe Pest Control Alternatives

Non-Toxic/Environmentally Safe Cleaners
Gillian's (Excellent web site with info on: First Aid Kit, Holiday Hazards, Apple Seeds, Citrus Fruits, Papilloma, Safe Wood, Pens/Pencils/Felt Markers, New Homes, Zink Toxicity, Metals, Onion Toxicity, Weeping Fix Toxicity, Falling from Perches, Echinacea as an Immunostimulant, Honey, Uncooked Beans Toxicity, Citronella Oil, Boric Acid/Borax, Pomegranates, Mothballs, Tea Incense , Oak & Acorns, Red Carob Maple Trees, Cedar, Pinecones, Birch, Eucalyptus, Black Walnut)
Many people already know that lead poisoning can occur due to 'lead-based paint' ... But did you know that your drinking water can make YOU and YOUR PET sick? Below are some quotes from the 'Home & Safe Lead Testing and Training" organization. If you have problems with seizuring in birds or thin birds, etc. click on the heading "Lead Poisoning" and it will take you to their website and provide more information. Anyway, below the excerpt on drinking water lead poisoning:
"According to the EPA, chances of having lead in your drinking water are likely to be high if:
- your home has faucets or fittings made of brass which contains some lead, or
- your home or water system has lead pipes, or
- your home has copper pipes with lead solder, AND the home is less than 5 years old, or you have naturally soft water, or water often sits in the pipes for several hours.
To minimize lead in drinking water you should:
- Flush your pipes. Don't use water that has been sitting in your pipes over six hours.
- Use only water thoroughly flushed from the cold water tap.
- Flush until the water becomes as cold as it will get (this can take up to 2 minutes or longer).
- Once you've flushed a tap, fill a container and put it in the refrigerator for later use.
Use only cold water for drinking, and especially for making baby formula.
Never cook with or consume water from the hot-water tap. (Hot water dissolves lead more easily and is therefore more likely to contain higher levels of lead.)
Have your water tested by a competent laboratory approved by your state or the EPA. (Your local or state department of environment or health should be able to tell you which labs are qualified.) "
First Aid (Excellent web site with info on: Air Sac Rupture, Anorexia, Bleeding, Broken Blood Feather, Broken Bones, Burns, Cat Bites, Convulsions, , Diarrhea, Egg Binding, Eye Problems, Heat Stroke, Oil Contamination of Feathers, Poison, Shock, Vomiting, Bird, Hydration for Baby Bird/Sick Bird, Food for Sick Bird, Signs of Illness)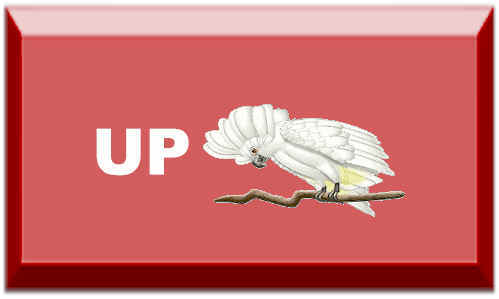 GOING TO THE VET / MEDICAL INFO

New Bird Testing

Recommended Vets or go to Avian Vet Search
I feel strongly that any pet bird should be considered a family member and as such be provided with health care. Saying this, I am also aware of the RISK of going to the vet. Like a breeder friend of mine said: "What better way to pick up a disease!" I totally agree with that. I feel a breeder would be better served to have a vet come to my promises rather than going out and potentially allowing my birds to get in contact with and bring home a deadly disease. Now, what to do if you are a pet owner? You would have a real hard time to convince a vet to come to your home to provide health care to your bird.

Now, there ARE ways of minimizing risks of 'catching a disease' at the vet's:
1. Express your concern of your pet getting in contact with an airborne (or otherwise) disease pathogen, and ask to make an appointment very early in the morning before many sick birds have been in the office, or -- if this is not possible -- at any other time when traffic in the office is slow. 2. Keep your bird in a COVERED carrier.
3. Stay away from any other patients -- consider them as potentially contagious.
4. Do not allow anyone to touch your bird. 5. Once in the treatment room, place a CLEAN towel on top of the treatment table BEFORE placing your bird on it. Please note that the "Spray & Wipe" method of disinfecting does NOT work since disinfectants need up to 20 minutes of actual contact to kill disease causing pathogens. 6. Observe the vet / vet's assistant to see if they wash their hands in between patients.
California Avian Laboratory
(Laboratory Reference Ranges, Disease Testing, Diagnostic & Consultative Services for Avian & Exotic Veterinarians)

Veterinary Medical Board and Registered Veterinary Technician Committee

Avian Necropsy Techniques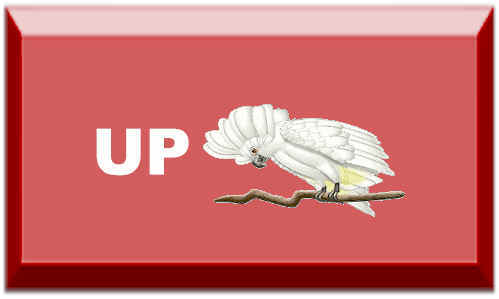 DO-IT-YOURSELF DISEASE / SEX TESTING



DNA Sexing/Disease Testing

Net Vet

Medical Resources / MARE

Chlamydia Test Kit

Do-It-Yourself Bacterial Testing - Microbiology for the Aviculturist
DNA vs. Surgical Sexing
Personally, for pet birds I prefer DNA sexing since the risk of Surgical Sexing due to cross-infection at the vet's office -- especially at sexing clinics where the vet performs invasive procedures on MANY birds from a VARIETY of sources -- greatly enhances the risk of spreading disease. I feel -- for pet birds -- this is simply not worth the risk. Dr. Ritchie -- in his book: Avian Medicine: Principles & Applications addresses the risk of "Sexing Clinics" in as far as spreading disease during this invasive procedure is concerned. Besides the risk of 'catching a disease', the risk of anesthesia and invasive procedures such as this should also be considered. I understand that for a breeder, Surgical Sexing provides the advantage that the the vet can visually inspect the internal organs, to verify breedability of a bird. If the Surgical Sexing method is chosen, please apply caution to minimize the risks to your bird.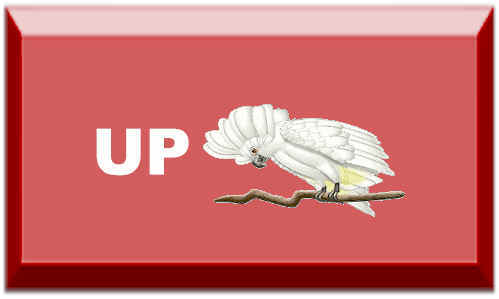 A STRONG IMMUNE SYSTEM - IMPORTANT IN FIGHTING DISEASES

Increase your bird's chances of fighting / overcoming disease through a combination of:
Excellent nutrition and an environment that is conducive to the bird's
emotional and physical well-being.
VETARC HOME PAGE
For specific, excellent info provided by the Vet Arc website, please visit the following:
FEATHER PICKING, DIETARY REQUIREMENTS / CONVERTING TO PELLETS, DISINFECTING IN THE NURSERY

Food as Natural Medicines

Let Food Be Your Medicine

Bird Care Guidelines

Special Needs Parrots

Food & Nutrition

Avian Nutrition
The Problem with Pellets

Average Bird Weights

Food We Shouldn't Feed Birds


Eclectus Care/Info

The African Grey Health Care Kit

SUMMARY OF / IN-DEPTH INFORMATION OF BIRD DISEASES /
HEALTH PROBLEMS, RESEARCH, ETC.

Summary of Avian Diseases (Fungal/Nutritional/Tumors/Parasites/etc.)
Manual of Parrot Diseases / Info on all Major Diseases
BACTERIAL INFECTIONS: Treatment of Bacterial and Fungal Infections in Psittacine Birds

Bacterial Testing

Bacterial Diseases

Gram Stains

Coliforms, Salmonella, E Coli - Bacterial Enteritis Diseases
PSITTACOSIS / CHLAMYDIOSIS / ORNITHOSIS / PARROT FEVER: Myths about Psittacosis

Compendium of Psittacosis Control, 1998

Compendium of Psittacosis (Chlamydiosis) Control 1997

Psittacosis (Chlamydiosis), 1995

Understanding Psittacosis

Psittacosis

Psittacosis - Assoc. of Avian Veterinarians

Psittacosis

Psittacosis by Dr. Bourke, DVM

Psittacosis (emphasis on human infection)

Psittacosis: The Enigmatic Disease

Psittacosis (Summary & Treatment)

Facts about Psittacosis by Deborah Wisti-Peterson (Identification, Treatment & Control

Psittacosis (Chlamydia Psittaci Infections) in Pet Birds

Chlamydia Do-It-Yourself Testing
PDD: PDD

PDD / PDS / Macaw Wasting Disease - 1996

Progress in Understanding Proventricular Dilation Disease (PDD) (1998)

PDD Update (Requires Adobe Acrobat to view.)
PAPILLOMA: Papilloma
LIVER DISEASE: Fatty Liver Disease / Pancriatitus

Evaluating Liver Function in Birds
FEATHER DISORDERS: Avian Skin and Feather Problems

1998 Branson Ritchie Update: PBFD

Feather Disorders

Feather Picking

Feathers

PBFD

PBFD2

Quaker Resource Center / Info on Mutilation & Feather Plucking

PBFD - Beak & Feather Disease

PBFD Diagnostic Flowchart
POLYOMA: 1998 Branson Ritchie Update: Polyoma

AVIAN POLYOMAVIRUS: David N. Phalen, D.V.M., Ph.D

Info on Polyoma & Techniques for Prevention / Disease Control

Preventing Polyoma - Info on Vaccinations

Polyoma Virus
OTHER DISEASES: Avian Pox

Bordetella Avium in Cockatiels

House Finch Conjunctivitis (MG)

Conjunctivitis in Song Birds

Budgerigar Ailments & Diseases

Avian Gout

Giardiasis In Cockatiels

Bordetella Avium in Cockatiels

Candidiasis (Fungal)

Knemidokiptic Mange in Pet Birds: Scaly Face and Scaly Leg Disease
BREEDING-RELATED PROBLEMS: Causes of Death or Abnormalities in Embryos


Early Chick Mortality
TOXICITIES / POISONING / INGESTION: Zinc Toxicities

Lead Poisoning

Teflon Poisoning

Bird Poisoning Risks In Our Homes

Metal Toxicities

Hazardous Litter Material


Wet Vents in Finches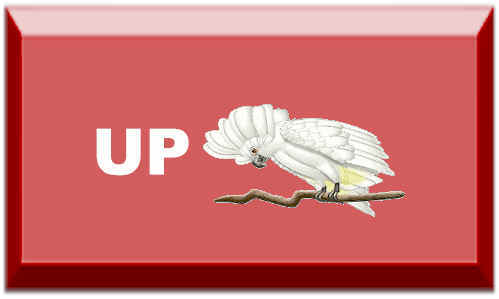 Background by:
Website Design by: :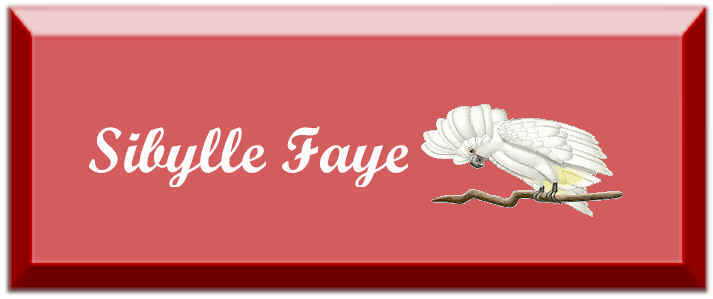 Comments / suggestions are welcome: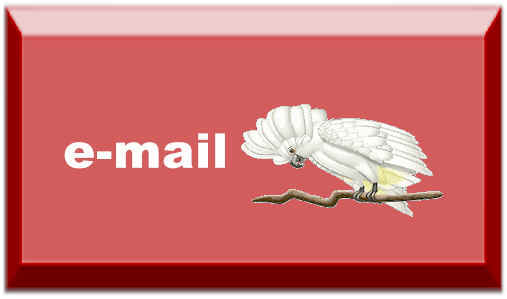 Please note that I am NOT an expert on avian diseases (thank God). The love of my life are birds, and in my quest to learn more about their care requirements, and in order to protect my birds from health problems, I have done a lot of research and the Avian Health website is basically a collection of my experiences and resources. I do deeply care for the health and well-being of ALL birds, and have spent many hours doing research for people who have had or are experiencing a disease outbreak.
Wishing you and your feathered friends good health ...
Sibylle Faye